Beginner's Strap-On and Dildo Set
Beginner's Strap-On and Dildo Set
Giddy up! This is the perfect beginner strap-on for anyone looking to experiment a little.  An easy to use adjustable harness and slender starter size dildo perfect for any beginner peggers.   This ultra sexy harness is from Sportsheets was specially designed for the beginner but is also great for anyone.  The adjustable straps provide a secure fit and great look along with a Femme dildo to get you started.  Simple comfortable straps fit UNDER your butt still allowing rear and vaginal access.    
Just step into the harness, and pull on the D ring straps to tighten.  The front piece holds a rubber O-ring (comes in three different sizes from 1.5 to  2 inches) that hold the dildo securely in place and will fit almost any flare-based dildo when you're ready to advance to the next level.  
The dildo that comes with the set is a great one offerings a deliciously contoured rubber toy with a naturally curved shape that reaches upward to hit either the ultra-sensitive g-spot in women or the nerve-ending packed prostate in men, depending on what pleasure purpose you're aiming for. Always remember to use a good water-based lube with your Femme dildo as needed. This harness fits up to 60-inch hips.
Don't ever use this toy is damaged in any way or if it causes and discomfort.

Length - 5.6", Incertable  5", Width - 1", Material - Rubber, Special Features - Wide base, hypoallergenic, harness compatible. 
SS100-65
Forbidden Apple leading the way in sex toys in Canada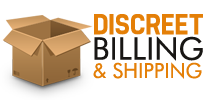 Reviews