Mood Pleaser Zig Zag Orange
Mood Pleaser Zig Zag Orange
A Forbidden Apple toy tip.  This sleeve is open-ended so it can be used as a bumper for anal sex.  Slide sleeve to the penis of the penis and away ya go.  The Mood Sleeve is also great for the ladies that want to give a helping hand, it's great for him and less of an arm workout for you.
A bright, discreetly designed sleeve from Doc's line of UR3 masturbators, the Tight Mood Pleaser provides a ready and willing solution to your pleasure cravings, though it's a great addition to foreplay with your object of desire, too. 

Perfectly manageable and lightweight, the pleasurably stretchy 4 3/4 inch sleeve fits comfortably and naturally in hand, letting you guide the soft outer opening into just the right position. Once inside, you'll feel an amazingly snug texture created, like the rest of the sleeve, from fantastic UR3. You'll love how this sleeve clings gently like real skin, plus, it'll naturally warm with touch and friction for even more of a realistic touch. Use a good water based lube with this and all UR3 toys, it'll help keep this revolutionary material strong and lasting. A clean and care guide is included. Phthalate free.
Surprisingly good sleeve! The ribs hug very tight and the opening is also the perfect size to give you that extra zing while sliding in and out. One thing that worries me is that it is starting to show cuts after the first time washing it. But for the price, it's a perfect toy.
D1471-02
Forbidden Apple leading the way in sex toys in Canada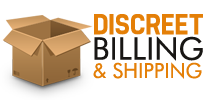 Reviews