Esse Sex Chair Black- Liberator
Esse Sex Chair Black  - Liberator 
There is no end to the possibilities with the Esse. Discover 360 degrees of the best sex of your life with every angle designed to provide the best access, sweetest support, and most enticing possibilities. Your head, neck, and back will be cradled in almost any position you try, while the added height and ergonomic slopes provide the deepest penetration possible.
The included headrest works at either end of the Esse and is useful for raising up knees or adding 5" of height for standing and bending-over positions. The included Mini-Scoop will eliminate the center dip, making the Esse flatter; plus, it works independently away from the Esse providing lift and motion to lovemaking on a bed.
Seduction begins with Esse
By day, this lounger blends into your bedroom with decor colors, and it is supremely comfortable for reading or watching TV.
Delivered vacuum compressed - get details about our eco-friendly packaging and product setup tips.
A luxury chaise with elegant curves and serious style
Provides full body support to increase leverage for thrusting power
Variety of positions available through stretching out, straddling, or sitting atop
Headrest and Mini-Scoop included
Doubles as a chaise lounge
Soft, removable, machine-washable cover can evolve with your decor
Moisture-proof liner prevents moisture from penetrating the foam interior
Measurement in inches: 64L x 24W x 24H
Forbidden Apple leading the way in sex toys in Canada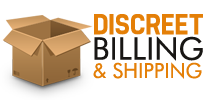 Overweight shipping applies to this item.
L15961545

Reviews