Sex in the Shower mount Dual Locking Suction handle
Sex in the Shower Dual Locking Suction Handle
Reviews:  
Forbidden Apple ...This is a great product. Once these are put in place, they don't let go. we have bought 4 of them (hand and foot mounts) and totally recommend them. Shower safety AND good grips for shower love. 
Product Description: 
Not only are these handles a great safety feature but they make awkward sex in the shower so much easier and a LOT of fun!  The dual locking suction handles lock in place and adds tons of leverage for even the most challenging positions.  Make shower sex worry free with these easy to install suction cup handles, just flip levers up on each end press against the shower wall and push them down.  MAKE SURE to TEST FIRST to make sure you have them installed properly!!  
One handle per package FA recommends you get all FOUR!  
Forbidden Apple promotes #safesex  #showermount #showersex 
Forbidden Apple leading the way in sex toys in Canada
SS960-03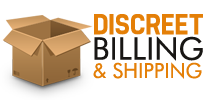 Reviews