CyberSkin® Twerking Butt Deluxe
CyberSkin® Twerking Butt Deluxe
DIMENSIONS & DESCRIPTION
Interactive passion is virtually here! Explore the heights of sensual pleasure the way you want it! With two versions available, TwerkingButt features multiple twerking patterns, customizable rhythms, massage speeds, sensual vibration, and simulated body heat. Control the TwerkingButt with the included remote for convenient, hands-free fun.
Imagine a sensual device so advanced in technology, it allows you to experience the ultimate in cyber passion, virtually blurring the lines between fantasy, porn, and reality. With our groundbreaking CyberSkin®+ technology, we dare you to act out your wildest dreams.  Also available in the USA at
ForbiddenVibes.com
TwerkingButt Deluxe features our patented "Twerking" technology along with all functions to allow for the most-immersive experience possible!
CyberSkin® TwerkingButt Deluxe with "Twerking" technology (exclusive to the Deluxe model)
Multiple massage settings to enhance every aspect of action
CyberSkin® Warming Wand - gently warms TwerkingButt Deluxe to a lifelike temperature!
What's Included:
CyberSkin® Twerking Butt Deluxe
CyberSkin(R) Warming Wand
Free CyberSkin® Renew Powder (#1030058) & CyberSkin Water Based Lubricant (#1030059)
Power adaptor & cable
Power plug converter
Water jet for cleaning
Storage bag for TwerkingButt
Item Dimensions:
Item Width: 13.8 in. (35.1 cm)
Item Height: 8.7 in. (22.1 cm)
Item Depth: 12.6 in. (32.004 cm)
Item Weight: 20 lb (9.1 kg)
Package Dimensions:
Package Width: 16.25 in. (41.28 cm)
Package Height: 16.5 in. (41.91 cm)
Package Depth: 8.75 in. (22.23 cm)
Packaged Weight: 24.7 lb (11.2 kg)
Material:
TPR
T1074886
Forbidden Apple leading the way in sex toys in Canada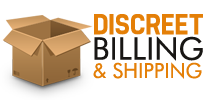 Overweight shipping applies to this item.
Reviews