Ceramix Pleasure Pottery Dildo No. 5
Ceramix Pleasure Pottery Dildo No. 5
An utterly gorgeous, artfully styled dildo created from a perfectly eco-friendly, positively skin-safe ceramic material, the great-looking, incomparable-feeling No. 5 is a downright exquisite, precision-crafted pleasure piece direct from Pipedream's Ceramix line.
Unrelentingly firm and just weighty enough to glide effortlessly over chosen body curves, the breathtakingly functional shape of this dildo lends itself extremely well to unisex play, be it solo or shared. Subtly rounded at the smooth, naturally sweet-spot seeking tip, insertion is made fantastically slick, while that irresistible head almost instantly targets the female g-spot or male prostate, depending, of course, on how it's being taken advantage of. Lots of lengths swirled subtly into a dramatic spiral texture flows from just underneath, providing lots of room for manual manipulation and firm, precise massage pursuits. A thoughtfully wide base not only protects too-deep penetration but also acts as a stabilizer against many harness and strap-on system O-rings or front openings.
Fans of temperature play will rejoice in the 5's amazing receptiveness to hot and cold- not only will the slick surface warm naturally to body temperature with touch, but can also be dramatically manipulated thanks to a hollow, silicone-stoppered interior. Flipping over the stand-alone base, you'll notice a subtle little plug- simply remove it to fill the body of the dildo with warm or cool water to suit your desires, and replace to hold the liquid inside. Not only will this step almost instantly create the warming or chilling sensations you crave, but will also add a pleasurable weightiness to the overall feel of the 5. 
Made, in entirety, of a decidedly firm, incomparably slick and seamless ceramic material, the 5 dildo is extremely solid and firm, making it impeccably precise and very easy to maneuver. Completely hygienic, nonporous and hypoallergenic, all Ceramix offerings are ideal for pleasure seekers with even the most sensitive skin, and clean-up is incredibly simple. This dildo can be boiled, bleached or run through the dishwasher (top rack, no soap) for complete sterilization, or simply wiped down with mild soap and water or a good toy cleaner. Compatible with all lubricant types, the 5 won't absorb moisture, so a little lube will go a very long way.
*For safety reasons, make sure to avoid overheating, and always test out the surface temperature before inserting or placing against delicate body areas. 
PD4905-00
Specifications
Length - 8"
Insertable Length - 7"
Girth - 5 1/4" around at largest
Width - 1.6" at widest
Material - Ceramic
Special Features - Hypoallergenic, hygienic, harness compatible, eco-friendly
Color - Black, white,  purple
Forbidden Apple leading the way in sex toys in Canada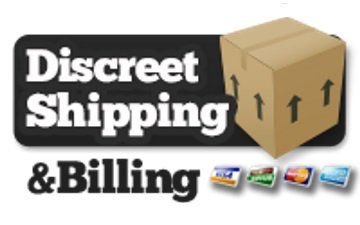 Reviews