Sportsheet beginner bondage
Add a different twist to your intimate moments. Kit is perfect for beginners who want to experiment with light bondage. An incredibly sexy kit for insatiably playful lovers, the Fantasy Roleplay Sex Slave Kit from Sportsheet's contains everything you need to dominate the night. This collection of bdsm staples is made for versatility- inside you'll find 2 sets of soft, sultry colored cuffs, a pair for the wrists and one for the ankles, each with an attached tether strap reaching 44 inches (11.76cm).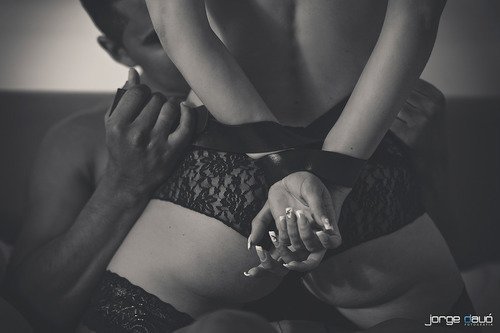 The straps can be tied, wrapped and otherwise attached to anything from bedposts to headboard to chair legs- whatever suits your sexy scenario best. The simple, sturdy Velcro design allows the cuffs to fir just about any size, and lets you attached and (when the time is right) remove them quickly and easily. Aside from the cuffs, there are soft blindfold, which, as any mischievous couple knows, is a must-have for adding excitement to playtime.

Reviews